I recently took a trip during spring break and it was my very first time in Asia! I visited four countries; Singapore, Thailand, Laos, and Taiwan…woweee. (A lot for 9 days, I know)
Of all the things I did, there were 3 that stood out among everything else and here they are:
Elephant Hug Sanctuary:
Okay, first of all this place was beautiful. So much nature and natural beauty everywhere. The staff was kind, informative and you could tell they cared for the elephants, which means there was no riding. It was important to us that we visited a place that treated the animals well. The elephants were gentle and like the name of the company, you could actually hug them. With this tour, pick up and drop off at our hotel was included as well as lunch, which was delicious. The total was about 1,500 bahts which is a little less than 50 US dollars. It was a long ride to the sanctuary. (maybe 45-60 minutes) The back of the truck was open but it was nice weather and the sunrise and breeze made it worth it. I would totally suggest this tour if you're going to Chiang Mai.
Chang Cooking & Restaurant:
Number two on my list is a cooking class by Chang Cooking in Chiang Mai, Thailand. Pick up and drop off for this activity was also included. We had such a pleasant experience with this company. The people were patient and extremely polite. When they picked us up we headed to the market where they showed us which spices and ingredients to shop for. We got to choose which dish we wanted to cook from 4 different categories (salad, soup, curry, and stir fry). When we arrived at the cooking school, everything was ready for us including water, coffee, and tea to drink at our leisure. And y'all. I LOVE tea. The fresh jasmine tea was amazing. Everything was so fresh especially the fruit! After cooking, we sat and enjoyed our dishes. It really was a good time. This class was only 26 US dollars a person! (So crazy, because  it was worth so much more) If you're going to Chiang Mai and love cooking, book with this company!
Gardens By The Bay:
My third  highlight of the trip was the Gardens By The Bay in Singapore. From the minute we stepped out of the car we smelled freshly scented flowers. I'm a sucker for good smells so I was immediately in love with this place. The gardens were beautiful and had a really nice layout. There was even a call to action at the end about environmental care which I loved. My favorite part was the light show at the tree tops. The music was movie themed and I could barely contain my excitement. The first song was the Harry Potter theme song and I literally freaked.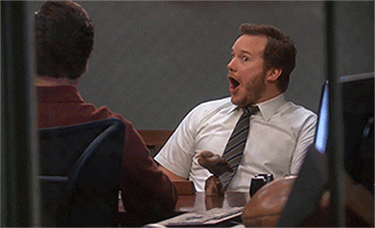 It only lasted about 15 minutes but it was a nice way to end a what felt like a summer night.
Friends on Friends
Besides those 3 highlights, the best thing about this trip was being able to meet new people. My friend Linda and I met folks from Israel, Italy, The UK, and more. We had such a blast talking, joking, and comparing experiences. Staying in a hostel (which I was totally against at first but turned out to be a pleasant experience ) allowed us to meet one of our favorite folks and the other people we met on tours we went on in Thailand.
The Stare
Of course the trip can't be perfect. The most awkward thing about visiting Asia was the impolite staring. (Not that there's a way to stare politely) Being in Asia for me was like being at my Alma Mater (a PWI) on crack! Talk about rude. People stare and they aren't scared enough to look away when you stare back…HELLO pick up on my social cues.
Now this was definitely because I'm black, possibly also because I'm also tall, have natural hair, and am also full figured. So maybe if you don't stick out like I did, you'd have a different experience. The weirdest thing about the stares was that many people started off staring at my breasts and then my face. Okay. I know I have big breast, get over it.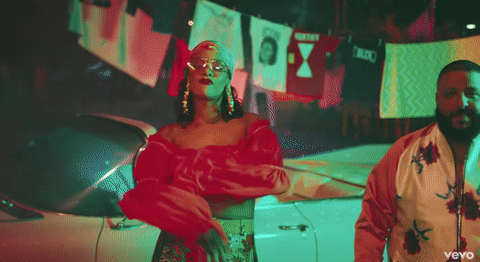 Visiting Laos was actually the most negative of my experiences. A tour guide was offering samples of different whiskeys and while advertising one he actually looked at me while he said the drink could make your skin smoother and whiter.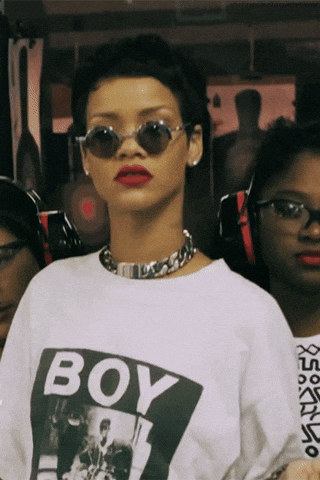 It got worse during our short time there as people continued to stare, made faces while they laughed and spoke in their language, so much to the point that it made even my friend uncomfortable to watch this happen to me. In Singapore, I was ignored in conversations and called "soul sista" by shop owners who were trying to convince me to come in and buy something. Like I said this was my college experience on crack.
This treatment was a bit hurtful and annoying but we still managed to make the best of the trip. If you're black, just know you won't see a lot of us in these countries but you should still totally go. This was one of the most important things I wanted to put in my blog because it was something I wondered about for months before going. Go, but be aware. By the end, I was fed up and ready to come home. I literally began having staring contest to see if folks would look away.
The last big con was that I couldn't do one of my favorite things; shopping for clothes and makeup. Some of the store owners actually said to me "oh no too small" and "only small size." Okay there's definitely fat people in Asia but whatever. Clearly I didn't buy any of their clothes and after a while I had no desire to. And then the makeup. This right here hurts. Walking into Sephora and Mac, knowing good and well they offer all different types of shades but only the lighter ones were displayed.
Last but not least one of the countries' hotels had whitening shower gel. And yes yall, the rumors are true, umbrellas are worn in warm weather to prevent getting darker.
See for yourselves…
I'm proud to be black. I am proud of my skin, my hair, and all of my features.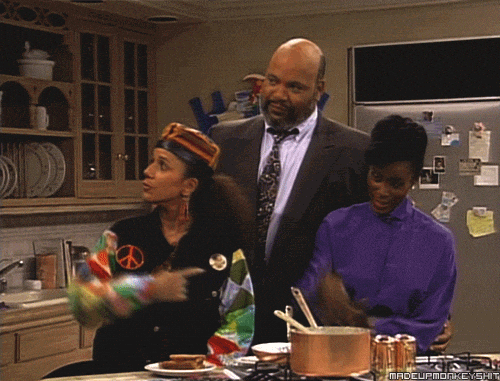 This experience didn't make me feel insecure, just fed up with how the world is. This isn't to discourage anyone from going to Asia but it's the fine print. This was also just my experience so someone else's could be completely different. My other trips outside of the country have been in places where black people actually exist and I think that added to what took me by surprise. The "thorns" didn't ruin the trip and it won't stop me from traveling, but honestly speaking it might be a while before I return to Asia.
If you want to go…
If you are also planning to go I would definitely suggest heavy planning for some of the days and activities before hand, especially if you will only be there for about a week or so. Luckily my travel buddy for this trip is detail oriented. She prepared a power point and an excel spread!  Listed below are the attractions, tours and companies I enjoyed most and would suggest
Elephant Hug Sanctuary
Chang Cooking &Restaurant 
S.E.A. Aquarium 
Singapore Cable Car 
Cube Hostel : Remember the best season of America's Next Top Model with Eva and Yaya where they stayed in cube hotels in Japan? Cubes are still very popular, and it's a fun experience. However, honestly speaking the space is too small for a longer trip, but for a few days it will do!
More Pictures ! 
(Yes, I took them myself although some of them look like they came from google images.)